Blackwater Charters
With Capt. Scott Hughes
Captain's Profile Tarpon Fishing! Snook Fishing Tournament Trails and Standings FAQ
This page will give a brief description of each of the game fish species that you might catch while fishing with me in Southwest Florida.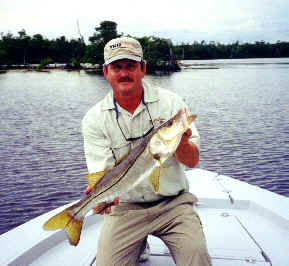 Snook are probably our most sought after inshore or flats gamefish. They are excellent eating, provide hard runs and jump when hooked. They are caught all year but our best time for catching snook is March-November.

Tarpon or Silver King is the largest gamefish on the west coast of Florida. Our fish range from 50 to over 200 lbs. They fight extremely hard make runs up to 100 yards and make spectacular jumps. Most battles last between 25 minutes and 2 hours. There is a possibility of hooking tarpon all year, but April-September is much better.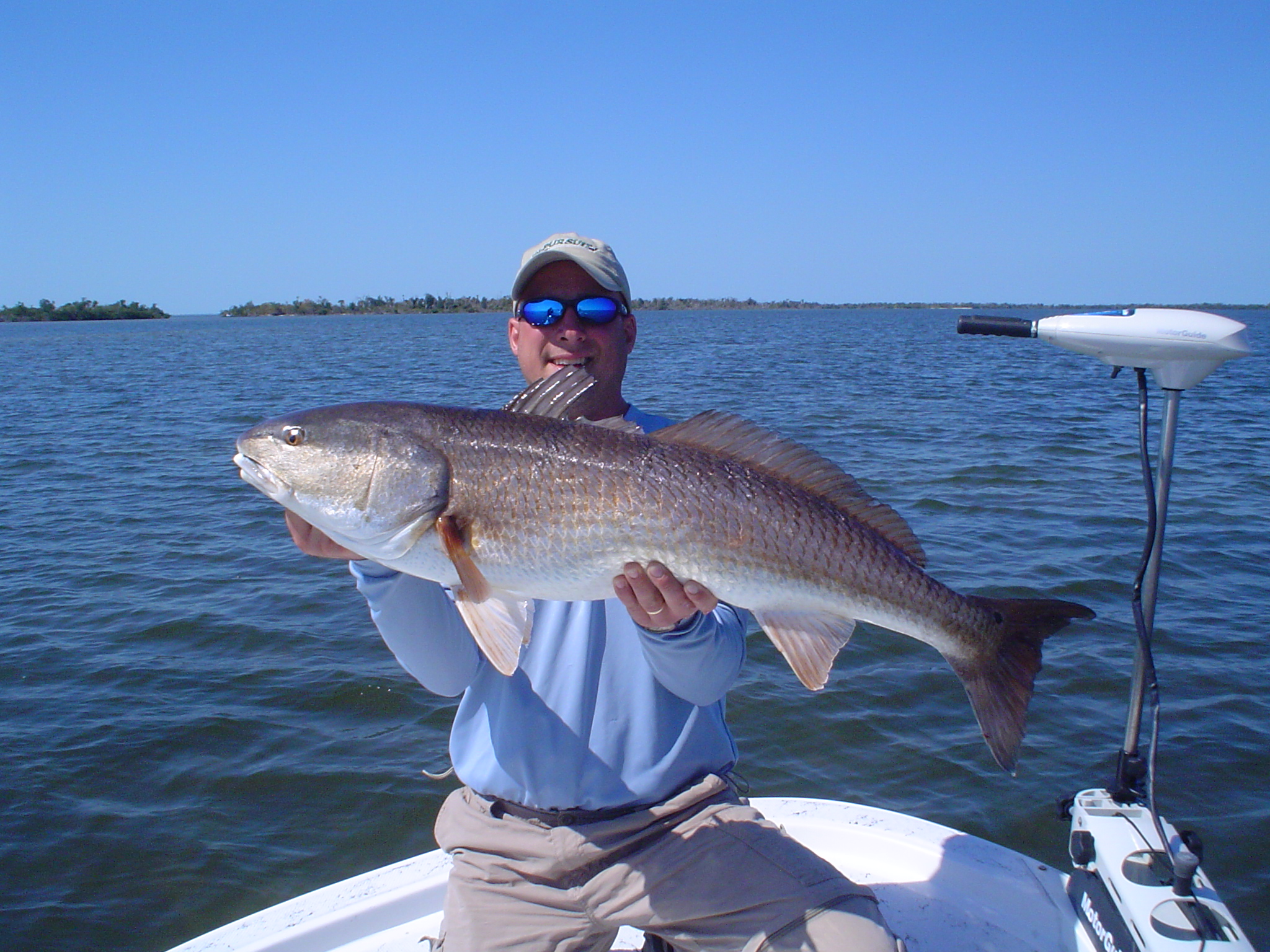 Redfish are the third species in the famous "Backcountry Slam" which consist of catching a snook, tarpon, and redfish in one fishing trip. They fight very hard and are great to eat. Again, they can be caught in any month, but we mostly target them in the winter, spring and fall.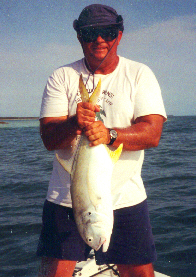 Jacks, pound for pound, are the hardest fighting fish that we have. They fight extremely hard and make fast runs. I consider them to be mainly a sportfish because their food quality is only fair. We catch jacks all year with pretty good success.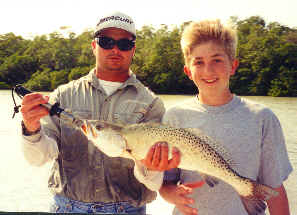 Trout is a very popular gamefish in Florida. They take artificial lures and flies very well and they are great to eat. These fish are caught all year but we do not target them in the summer because we are to busy catching tarpon.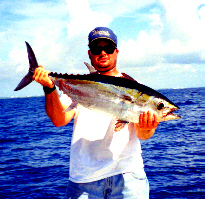 Tuna and Bonito are offshore species that we catch in the summer in the Atlantic Oceanand in the fall in the Gulf of Mexico. We also catch kingfish, sailfish, dolphin, cobia, amberjack, barracuda, and sharks when targeting these fish.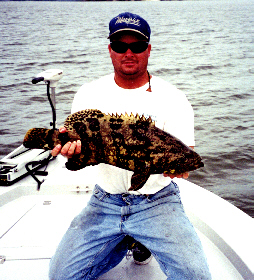 Jewfish and grouper are mainly an offshore species that move nearshore and inshore during the months of November-April. They inhabit rocky edges and holes in the backcountry and in the passes. We catch them with live bait and jigs.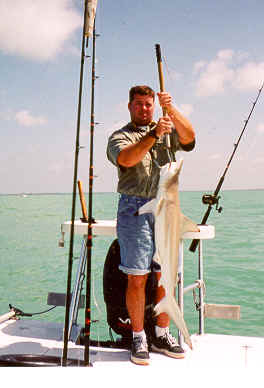 Sharks are a common catch in the spring and summer. This shark is a 20 lb blacktip shark. They are the fastest of our inshore sharks and jump when hooked. Blacktips range in size from about 5 lbs to over a 100lbs. We also have hammerheads, lemons, sand, reef, and bonnet head sharks in our area.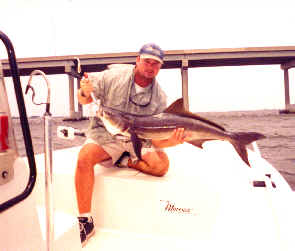 Cobia are a unique species that frequents our inshore waters from March-August. They are a highly prized fish because of their flavor and fight. Most of our fish range from 20-30 pounds and are caught while we are tarpon fishing.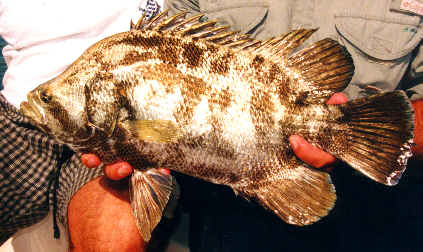 Tripletail are a fairly uncommon species that moves nearshore around March, April, October and November each year. We catch them by sightcasting to them with live shrimp, jigs and flies. If your lucky enough to get one they will fight extremely hard and make fantastic jumps. They are also very tasty.
Captain's Profile What we Catch! Testimonials Equipment and sponsors FAQ
Photo Album's What we Catch! Tournament Trails and Standings Tarpon Fishing!
Snook Fishing Tarpon Fishing Charter Pictures Photo Album's
New! fishing charter photo album Equipment and tackle for sale Home
Come give it a shot. Call (941)628-4247 to book a fishing trip.
We have Pick-up locations near Ft Myers, Cape Coral, Pine Island, Punta Gorda, Port Charlotte and Boca Grande. I can also pick-up on Sanibel, Captiva, and Upper Captiva Islands at certain times of the year also.