Blackwater Charters
With Capt. Scott Hughes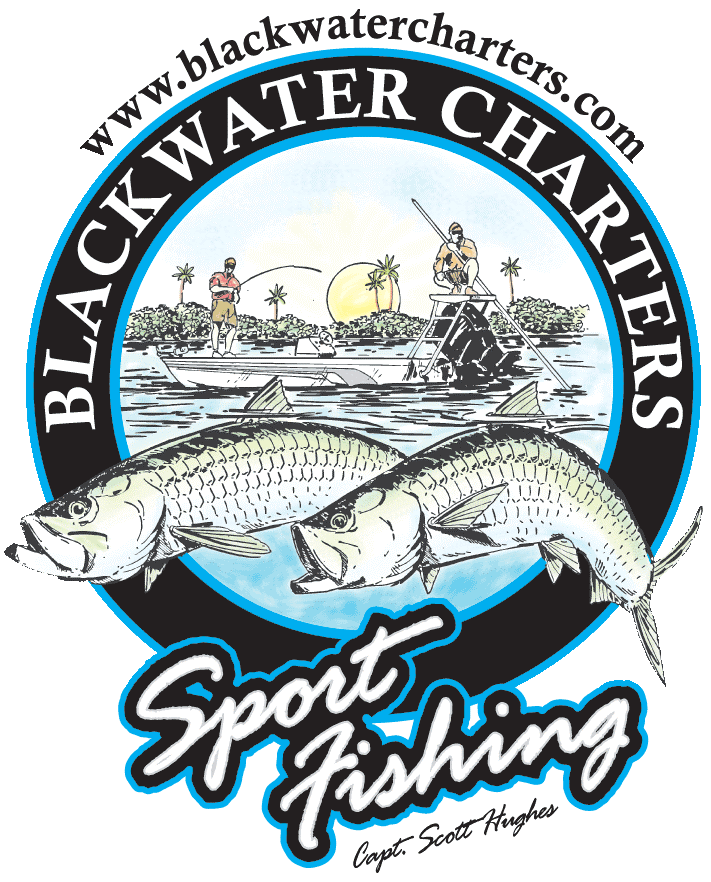 Home Captain's Profile Tarpon Fishing! Snook Fishing Tournament Trails and Standings FAQ
Snook are one of the most sought after inshore species in Florida south of Tampa. North of Tampa, snook become more scarce due to cooler water temperatures in winter. Snook fishing is best from later February though late October with the season peaking from April though September. Most of the time I use live sardines to target snook on my charters. The best time to use live sardines for snook is March though May. From May through July I like to use live pinfish for the larger trophy sized snook. Late summer and early fall is a good time to catch snook on top water lures and crank baits. The following pictures are some fine examples of the snook fishing that we have in Southwest Florida.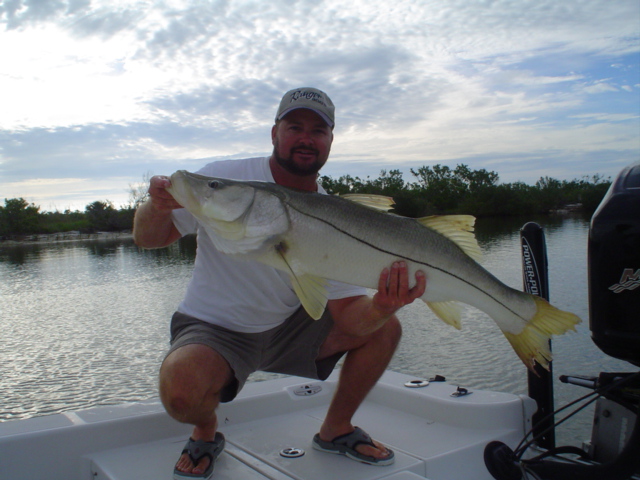 This snook is one of my personal bests on artificial lures. This snook weighed in at 23lbs and hit a Berkley Powerbait jerk shad only a few feet from the boat. The fish was caught in a lagoon off Boca Grande Island.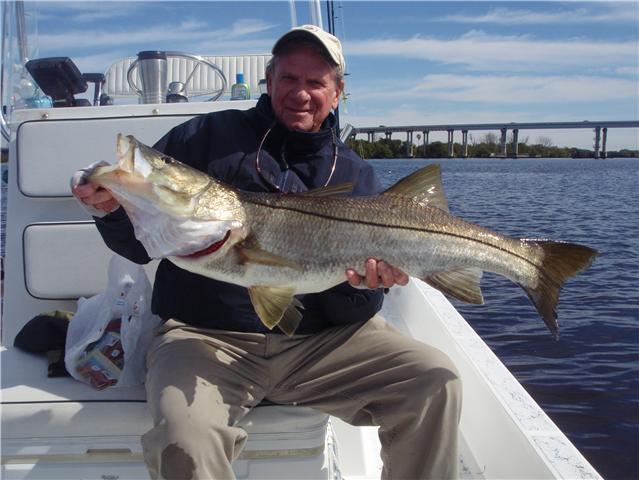 A 43 inch trophy sized snook caught by Jay Chappal on his 70th birthday!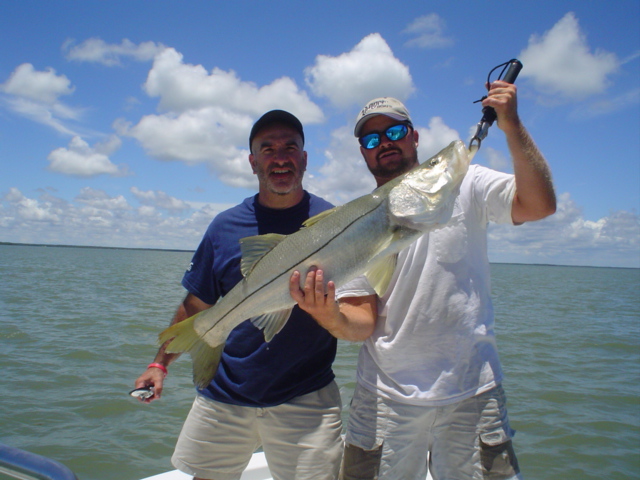 This is a slot sized snook that one of my customers caught while fishing a live sardine near Marco Island. Most charters that target snook will be using live sardines or herring. A keeper snook has to be in the slot of 28 to 33 inches.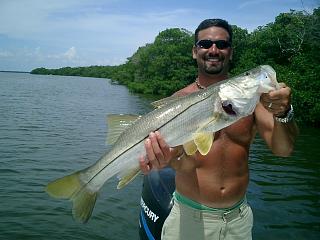 Snook fishing is excellent all summer long fishing for snook is catch and release during the months of May, June, July and August.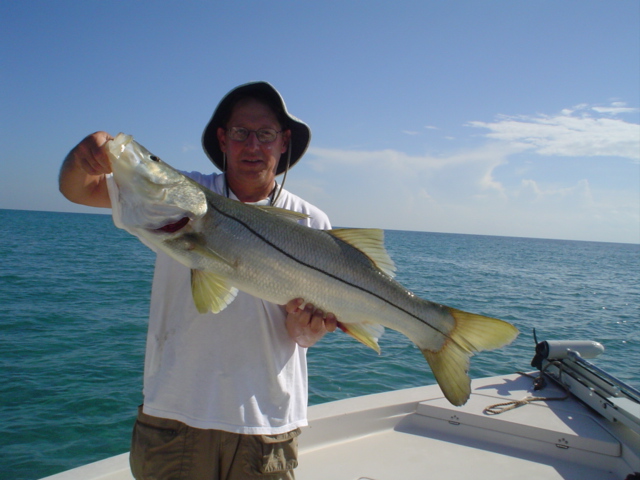 This snook is right at the maximum keeper size limit.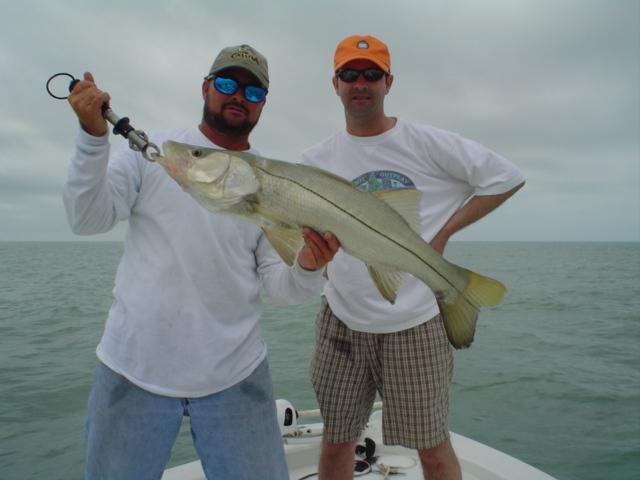 I wouldn't call this a trophy snook but I remember that we caught this fish in January. For winter, this is a trophy considering that snook die in water with a sustained temperature below 60 degrees.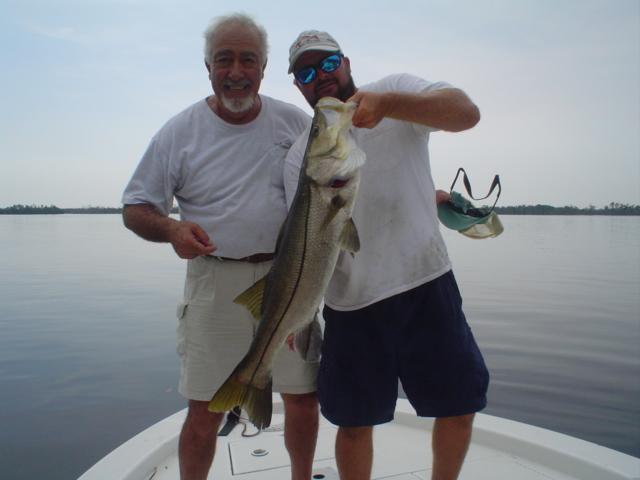 Not all snook fishing is done with live bait or artificial lures. The nice snook hit a chunk of cut ladyfish. I do alot of cutboat fishing in the fall when big redfish school up on the bars and islands. Big snook will run the same areas and they love fresh cut bait as well.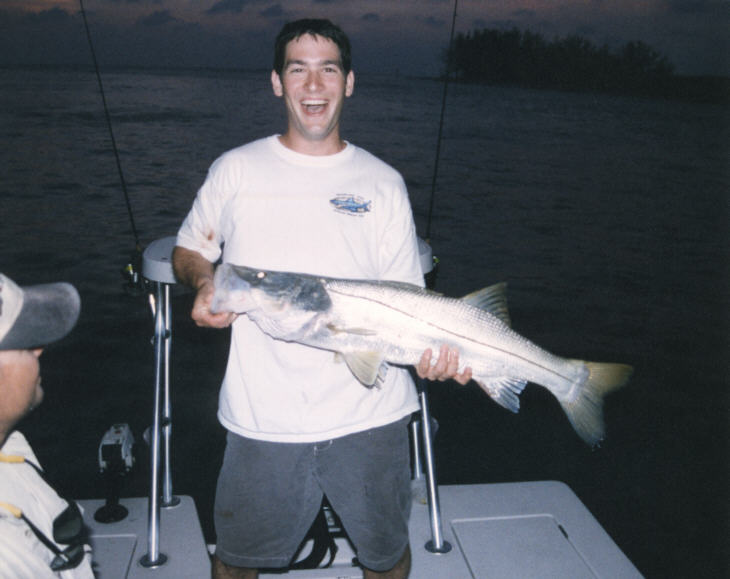 Snook spawn in the passes from May though July mostly around the new and full moons. This is probably a female because she had a bunch of smaller male snook follow her up to the boat while we were landing her. All snook start life as a male and change into a female at about the size of this fish. We caught this snook in Redfish Pass at dusk.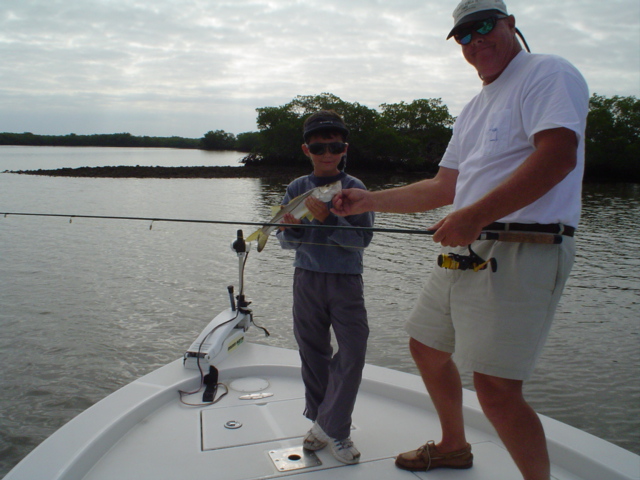 This beautiful little snook was the first fish for this young customer. This beautiful location is near Fakahatchee Island in the 10,000 islands.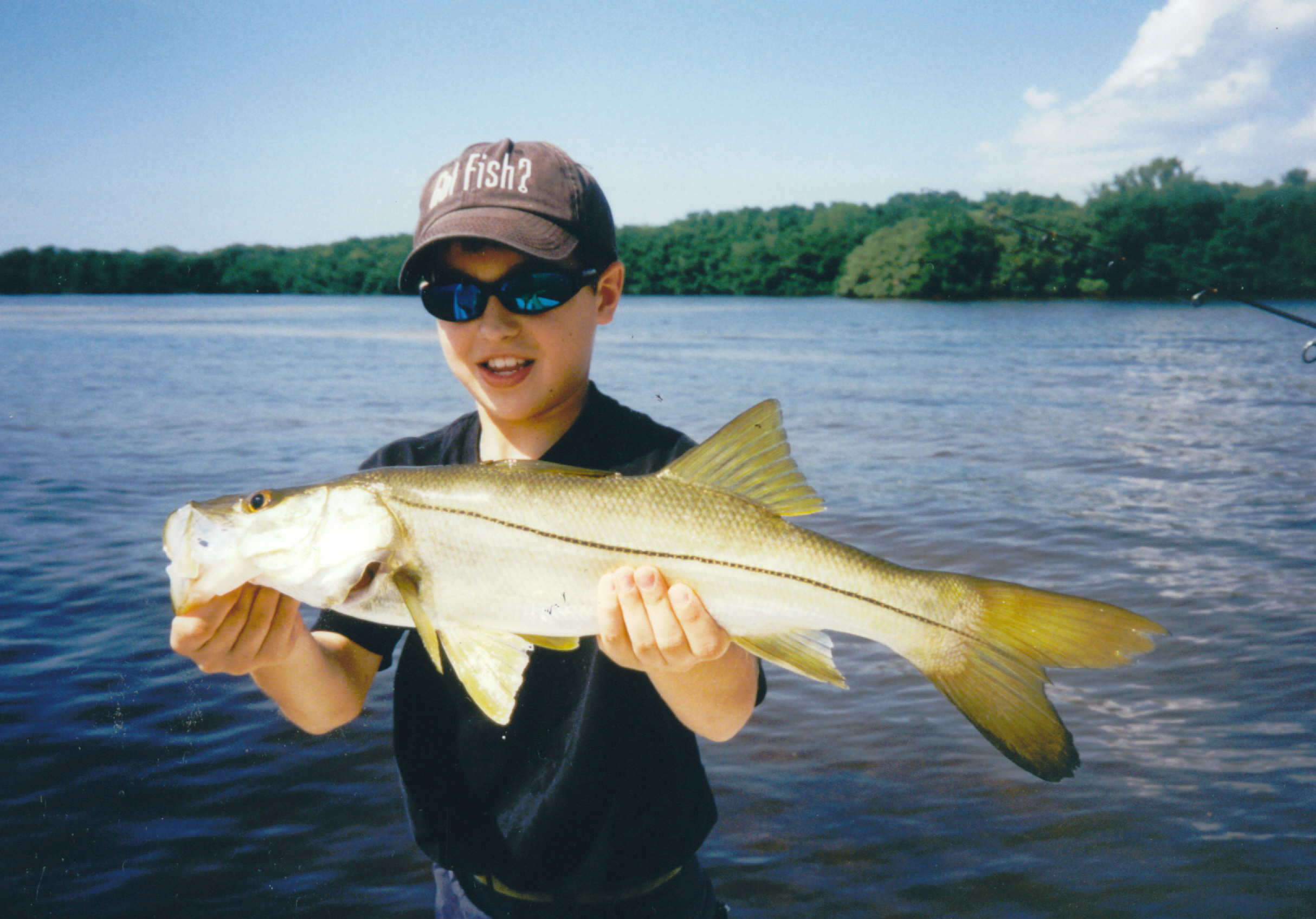 Adam Zucal with a slot sized Charlotte Harbor snook that hit a top water lure called a Smack It!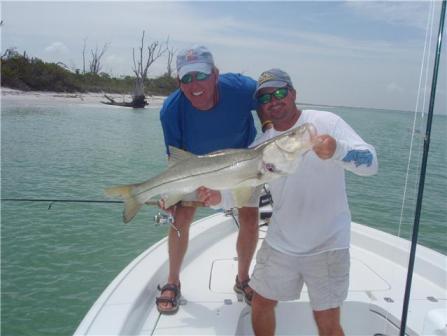 Catch and release summer snook fishing near the beaches of Fort Myers, Florida.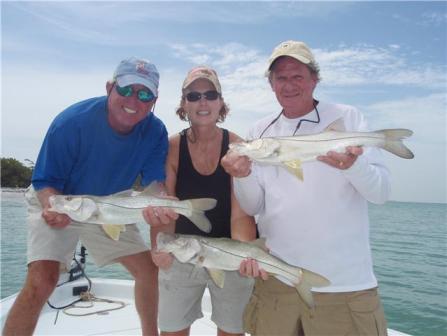 More beach fishing for snook near Ft Myers.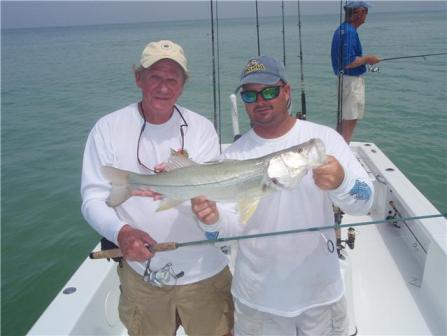 All of these Ft Myers snook were caught using live bait along the beaches.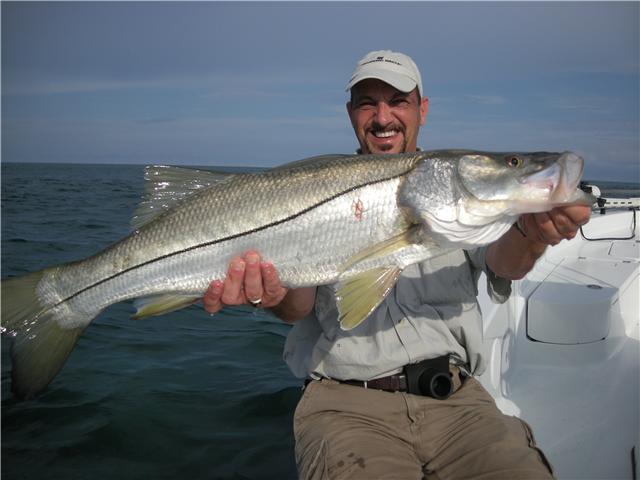 This is definitely a trophy snook!
Get on the Snook Fishing bragging board!
941-575-2389 home
941-628-4247 cell
Captain's Profile What we Catch! Testimonials Equipment and sponsors FAQ
Photo Album's What we Catch! Tournament Trails and Standings Tarpon Fishing!
Snook Fishing Tarpon Fishing Charter Pictures Photo Album's
New! fishing charter photo album Equipment and tackle for sale Home