Fishing charter pictures from Marco Island, Fort Myers, Sanibel Island, Captiva, Boca Grande and Charlotte Harbor.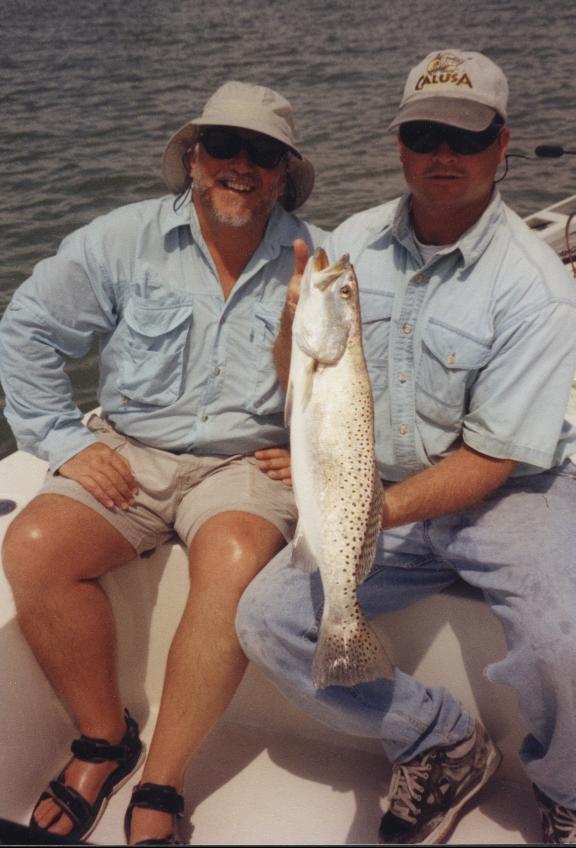 Big Marco Island speckled trout.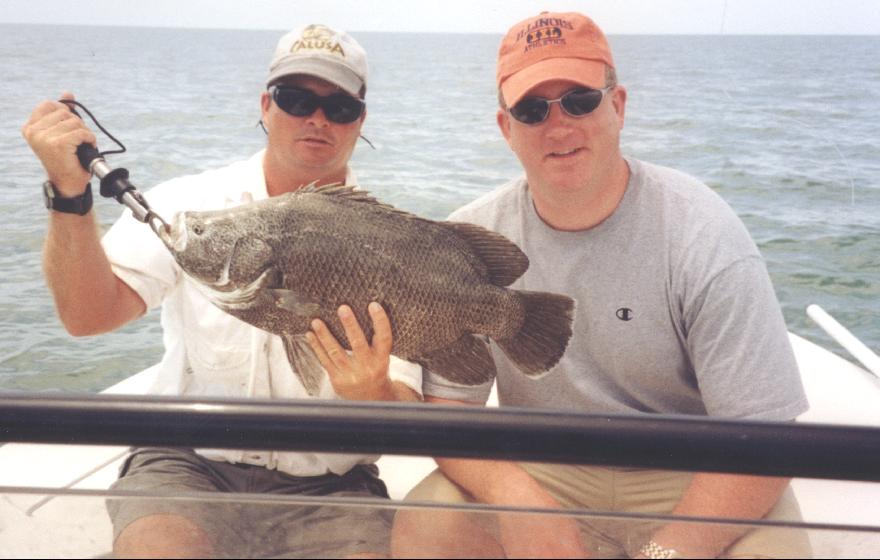 Tripletail offshore of Marco Island
Backcountry jack crevelle in the 10,000 Islands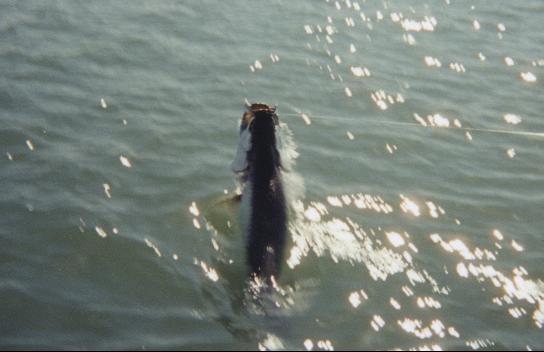 Tarpon boatside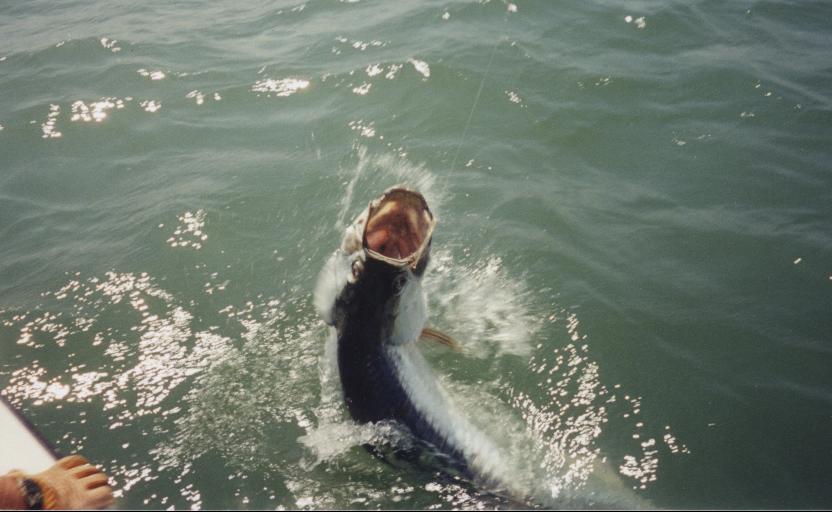 Tarpon boatside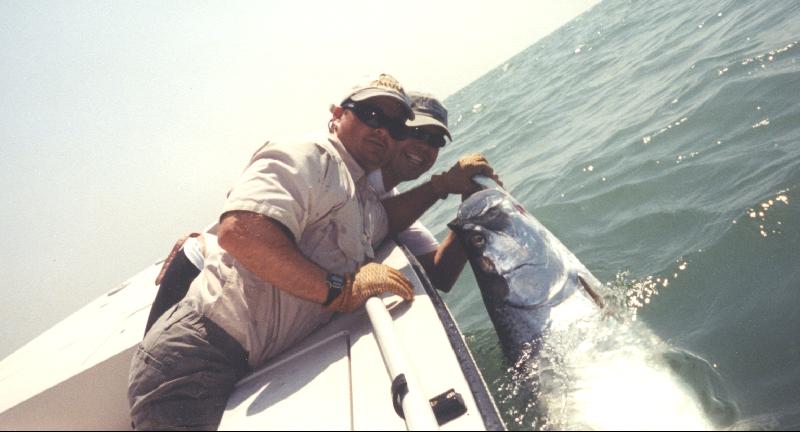 We caught this 100-pound tarpon migrating north about 3 miles offshore of Marco Island.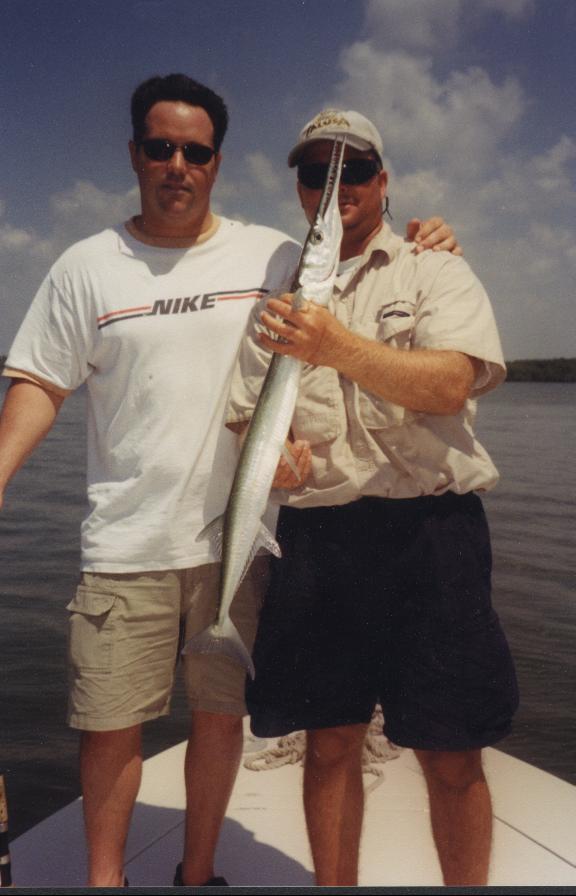 Houndfish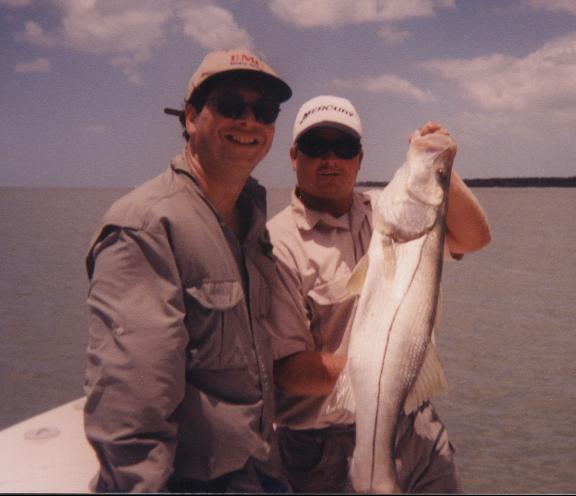 Snook like this 12-pounder is what makes the 10,000 Islands the best snook fishing in southwest Florida.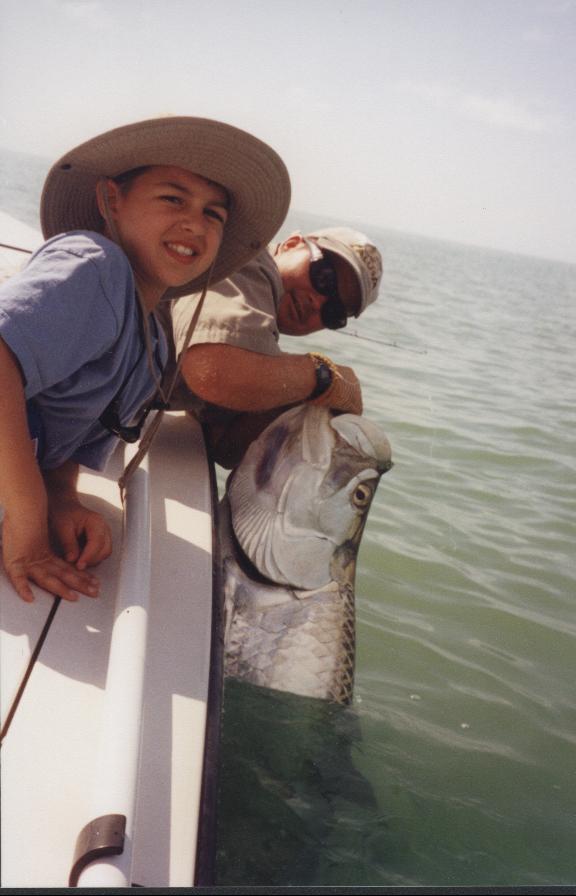 Adam Zucal poses with me and his dad's 170-pound tarpon.
Offshore snook fishing near Marco Island.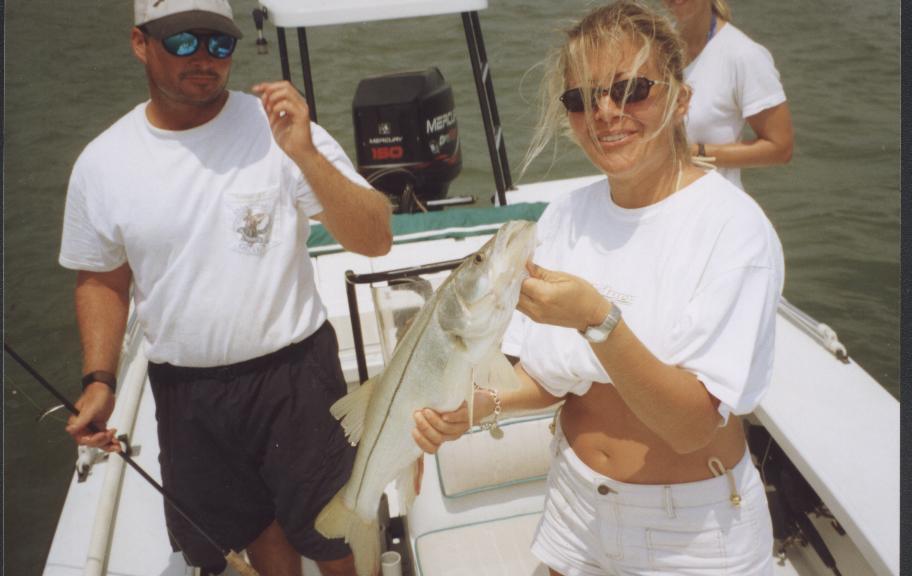 Sanibel island and Captiva Island snook fishing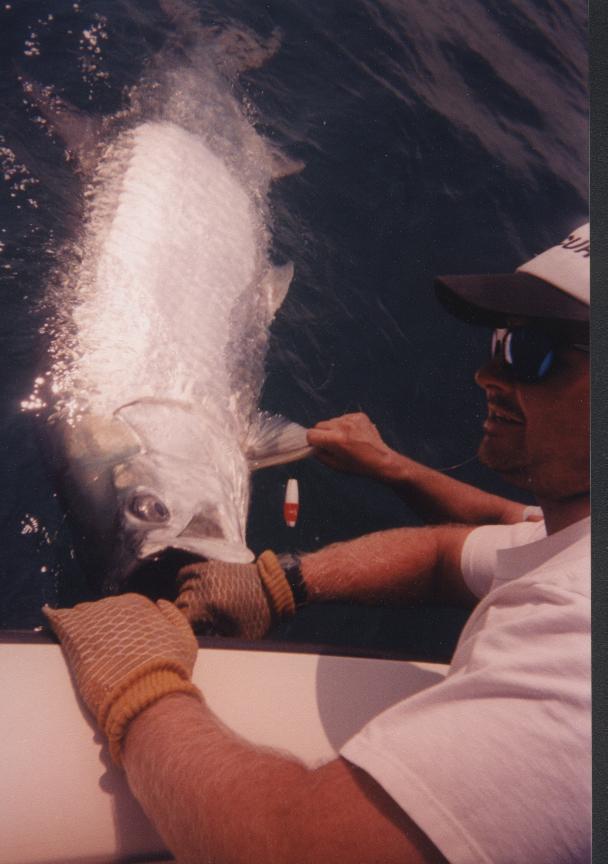 A big beach tarpon gets to the boat.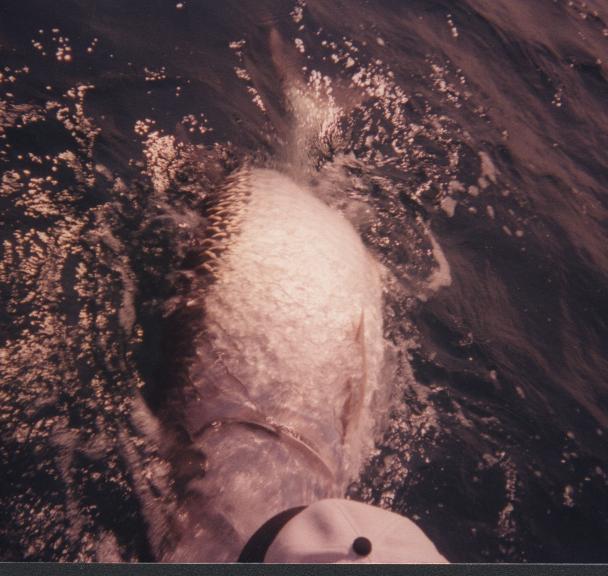 Tarpon fishing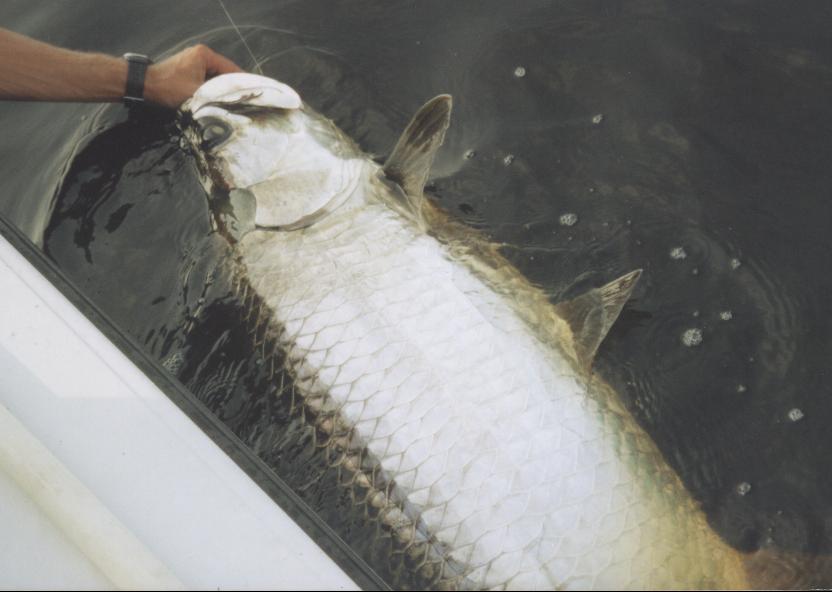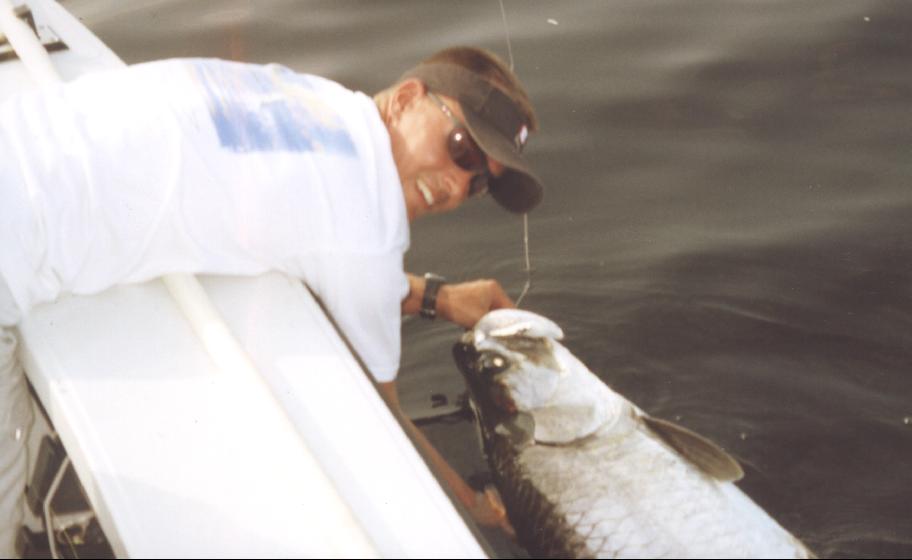 Blackwater tarpon from the head waters of Charlotte Harbor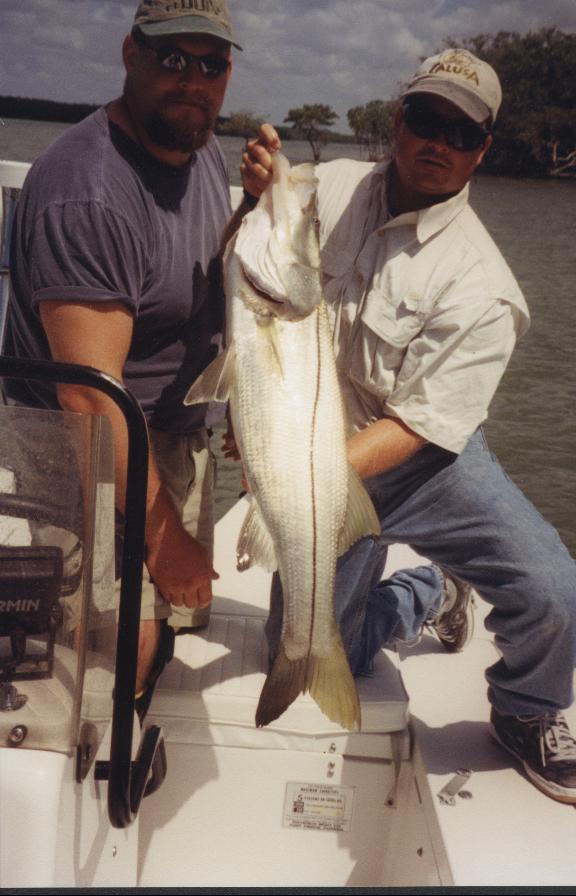 Another large 10,000 islands snook.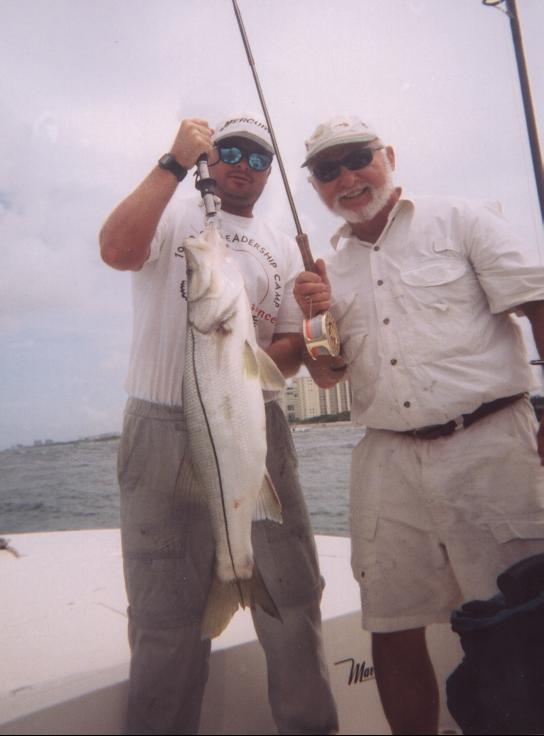 10-pound snook on fly while beach fishing for snook.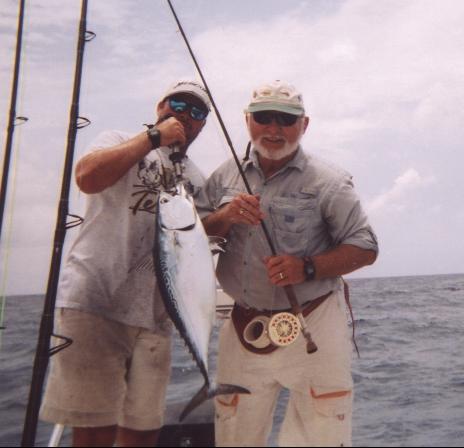 False Albacore Tuna on fly.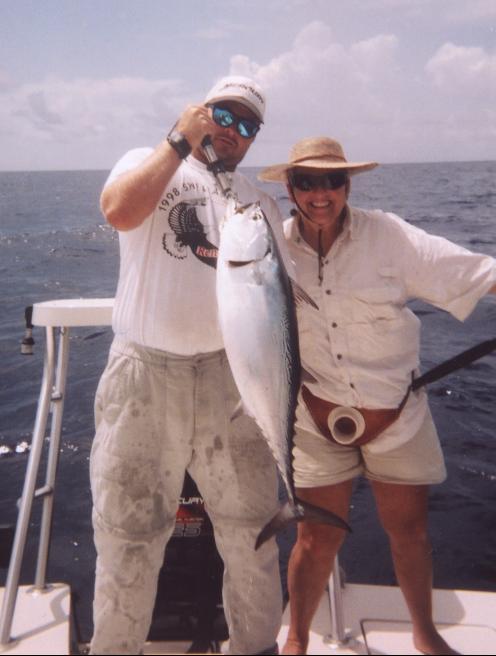 A very large false albacore tuna.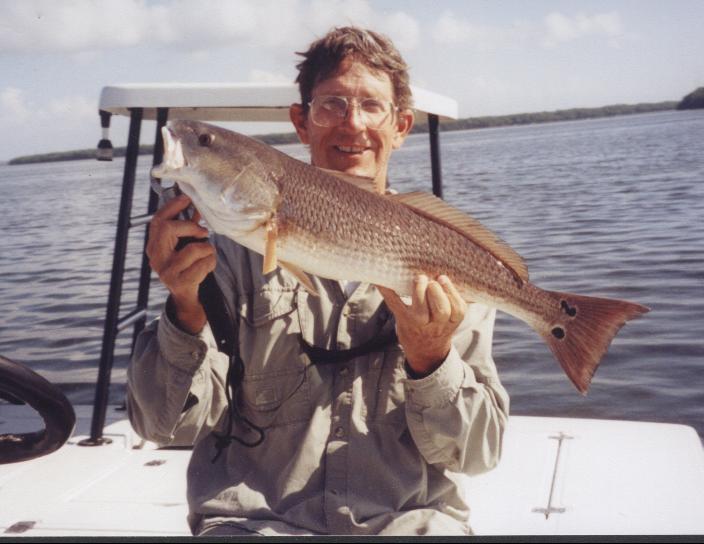 Redfish from the flats of Pine Island Sound.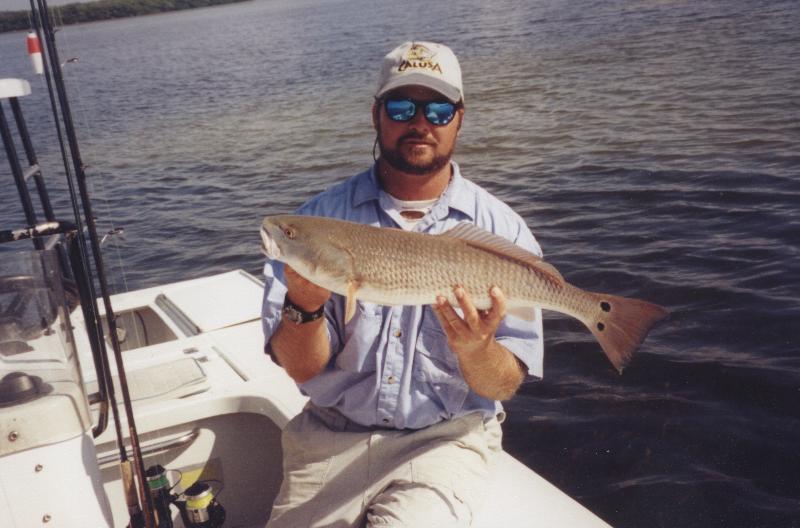 I even get to catch some. This one came out of a sand hole on low tide. Pine Island Sound. (November 2002)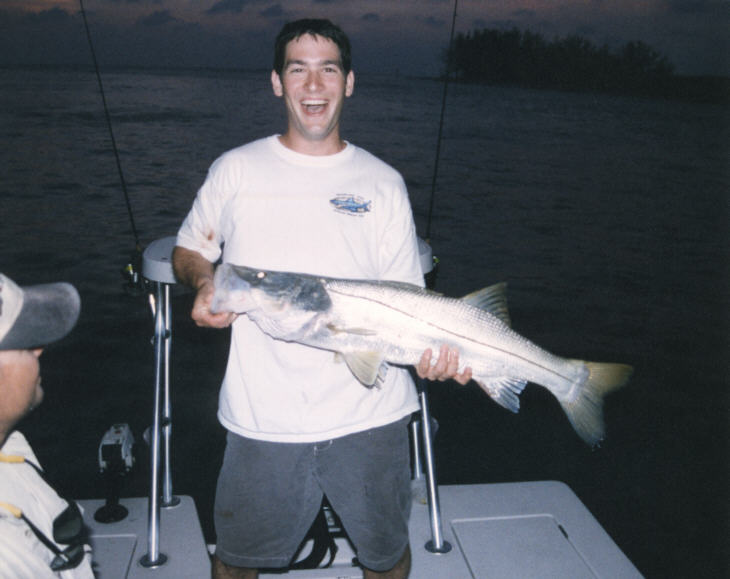 A late afternoon snook in Pine Island Sound. (July)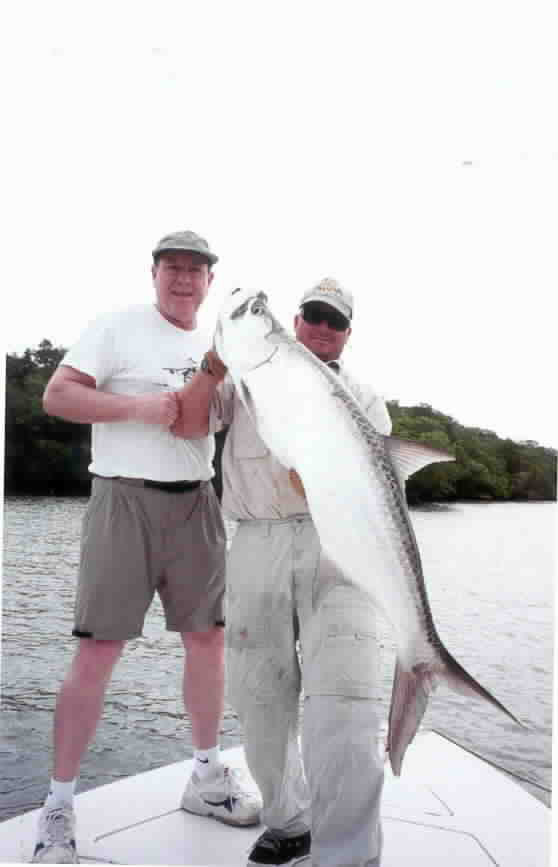 A perfect "fun" size tarpon in the Everglades. (November2002)
To Book a Trip call 941-575-2389