Blackwater Charters
With Capt. Scott Hughes
Captain's Profile Tarpon Fishing! Snook Fishing Tournament Trails and Standings FAQ
These are some fish photos from one of my charter fishing photo albums. All the pictures on this page are of tarpon and other species of fish caught in Southwest Florida. Some are from fishing trips that targeted tarpon and some were flats fishing trips that generally target snook, redfish and speckled trout.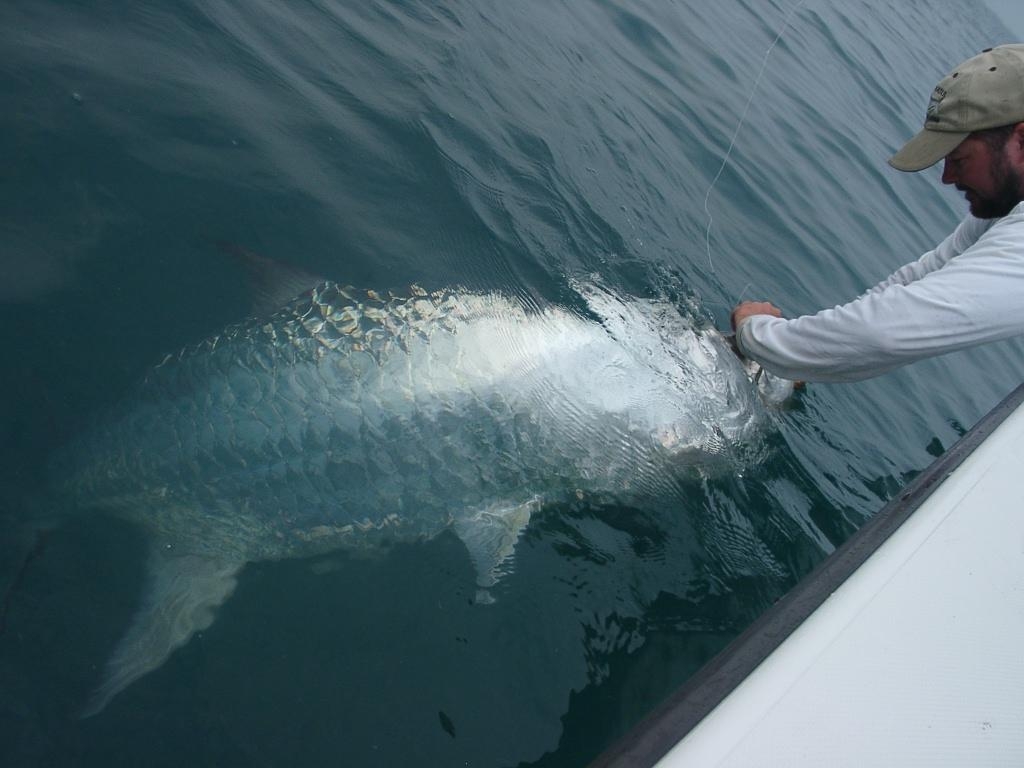 A trophy sized tarpon. This 200pound Southwest Florida tarpon was caught and released in Boca Grande Pass.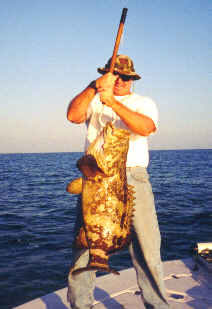 A 32lb (baby) jewfish. (Marco Island) A nice 35 inch snook! (Marco Island)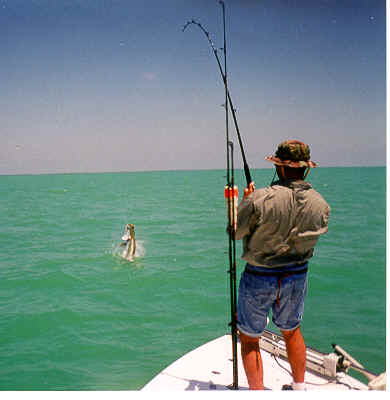 This is a Huge Tarpon! At well over 150+ lbs. (10,000 Islands, April 1999)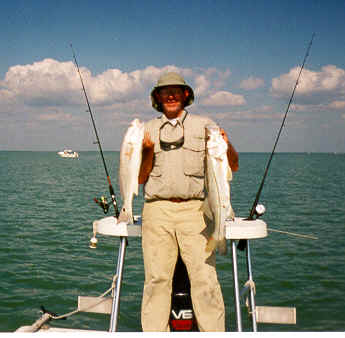 Fred Lieb shows off a snook and a redfish which two thirds of a Marco Island backcountry slam. A tarpon would complete the slam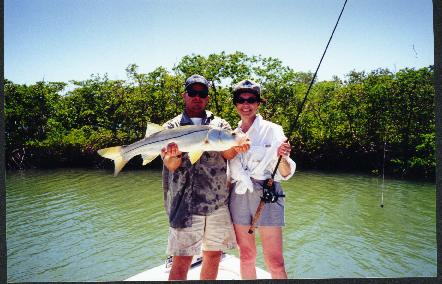 Anna Smith from Labelle, Florida caught this nice snook near Marco Island in June 1999 with a live thread herring.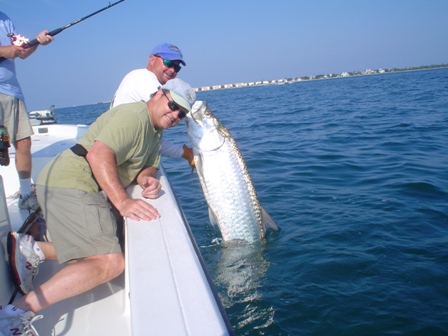 Tarpon fishing near Boca Grande Pass in Charlotte Harbor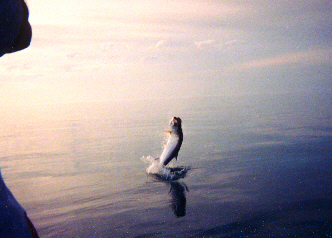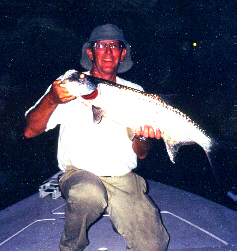 This 75-80 pound tarpon was caught on a wreck a few miles offshore in January 1999. Juvenile tarpon are fun too! (Naples)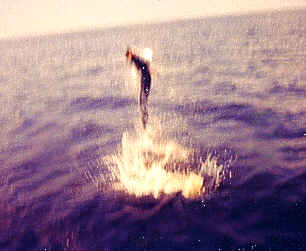 A Charlotte Harbor Tarpon goes crazy!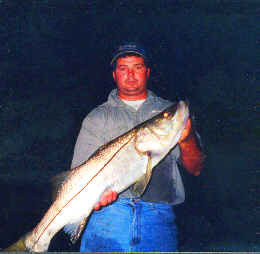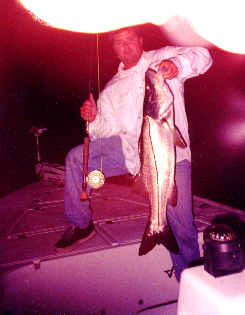 This large 20 pound snook hit a DOA shrimp under a bridge. The 32 inch snook in this other picture was caught on the same bridge while fly fishing for snook and small tarpon.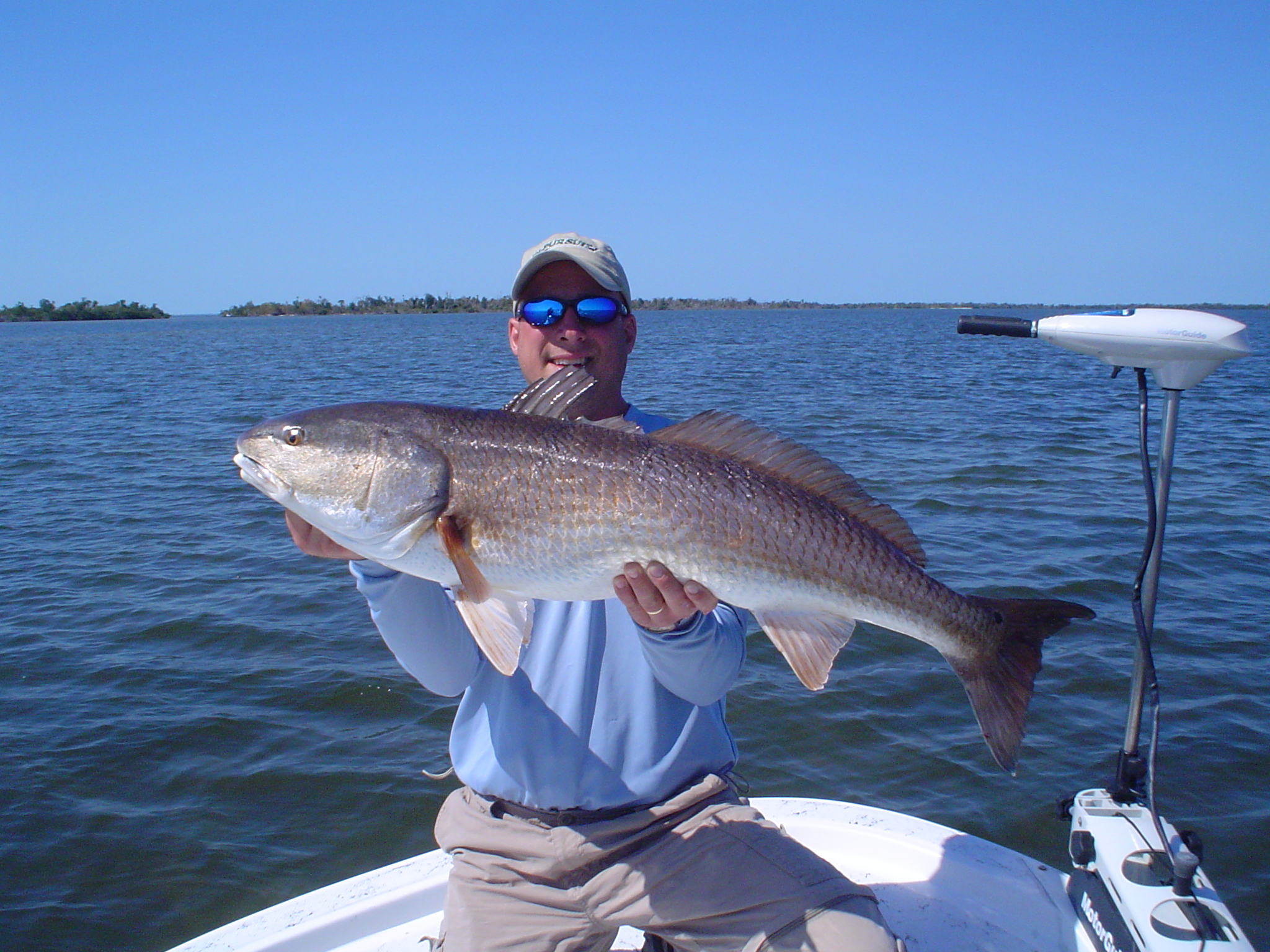 A big redfish caught in Charlotte Harbor
View more Tarpon Fishing Pictures
Links to other pages on this site:
To book a fishing trip call (941)575-2389
or E-mail at cptscott_69@hotmail.com
Now Booking 2010 Tarpon Fishing Dates. April, May, June, July, August and September 2010. No Tarpon, No Pay! For more info on tarpon fishing click here: Tarpon Fishing 2010